Fill
SEAL MACHINES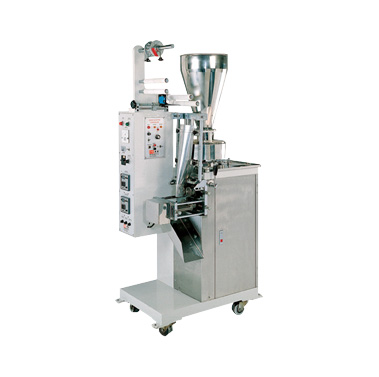 Widely used for packing of spices, tea, namkin, oil, and any other free flowing product. Forming of the pouch, Filling the required quantity of material in the pouch and sealing of the pouch are done automatically. Electronic Photocell unit controls the proper sealing of the pouches. Electronic Batch Coding device and Nitrogen flushing attachment are optional.
Products which can be packed by this machine.
Spices powders like Chilli, Coriander, Garam Masala, Turmeric (Haldi) etc
Tea Powder / Ground Coffee
Tobacco
Sugar or any uniform and free flowing items
Oil / Grease / Water / tomato ketchup / creams etc
Salt
Candy, Biscuit etc.
Power Required:
0.5 – 1 HP motor, Single Phase, 220 V
Operational Speed:
20-90 pouches per minute depending upon the size of the pouches
Packing Material:
Any heat sealable laminated film such as polyester/poly, Polyestr/Foil/Poly, metalised Polyester /Poly or any other multi layer laminated films can be used.
Packing Range:
0.5 gms to 500 gms, depending upon the material and volume. The machine is very compact and requires a space of 3'x3' for installation.